DVD / VIDEO
Playing my own original music feels great. To play my songs on a guitar that I carved out of raw materials with my own hands feels even better.
My "How to Build a Guitar" (a.k.a. "How to Build a Cigar Box Guitar") series is perfect for guitar makers of all ages and skill levels.
---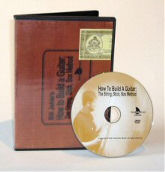 How to Build A Cigar Box Guitar:
Volume 1


$19.99

This DVD is for anyone interested in building their own guitar, and learning to do it simply in a "walk before you run" style. Make a 4-string, fretted cigar box guitar.

Skill Level: Beginner/Intermediate
[ DVD available on AMAZON ]


---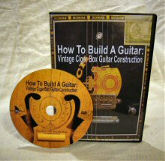 How to Build a Cigar Box Guitar:
Volume 2


$19.99

This DVD is for anyone interested in building a guitar limited by time, tools, or resources. Make a 6-string slide guitar from a broom and a cigar box.

Skill Level: Beginner
[ DVD available on AMAZON ]




---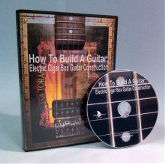 How to Build A Cigar Box Guitar:
Volume 3

$19.99
This DVD is for anyone interested in building an electric guitar that looks as unique as it sounds. Filled with tips and tricks learned over many years, this DVD is useful to beginners and experienced guitar makers.

Skill Level: Intermediate/Advanced
[ DVD available on AMAZON ]

---
CDs / Music

It may come as a surprise, but I didn't start out by just writing books and producing "How to" DVDs for Cigar Box Guitars. I used to play guitar too!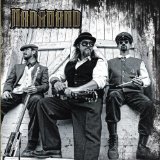 Nadaband

$9.99
What does a cigar box guitar sound like? We get asked that question a lot. Here are 5 answers to that question performed by Jehle with his Cigar Box Guitar based group, Nadaband.

[ Nadaband on AMAZON ]

---
Free Stuff
Nadaband El Supremo (Bootleg)

Kevin Craig (bass) wrote this track for another project, but we loved it so much for the surf vibe we recorded it. I can really hear my Michael Schenker influence here (even with all that cringe worthy mistakes). John Justice can sound like Terry Bozzio at times - perfect for a Schenker fan like me.


---
Before cigar box guitars came along and changed the way I do things, I did some other interesting things with "real" guitars and software.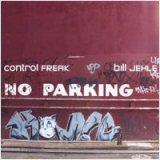 control FREAK - 2004

This project was the tipping point for me. I was recording experimental tunes regularly and decided to build my own guitar to improve the sound quality and playability.

Control Freak was an initial flop until folks noticed that it had a lot of guitar building secrets on there too. I may release all of that information here next... But first, here are the few audio tracks from the CD...



1. Destroy Puny Human
2. Thunderhead
3. Sulciforme Groove
4. The Effects of Caffeine
5. Ready to Rip
6. Robot Dreams
7. Kawarau Bungy

---

It's Out Of My Hands - 2003

When I decided to start playing and recording my guitar again, through the magic of the internet this project grew from an initially from a joke on the Guitar Techniques forum (thanks Paulo), then a challange to play something (thanks Adrian), then a spin off Guitarist Collective Forum (thanks to all my mates there). After a year, I had enough material to create a CD.

The reaction to this CD set me on the path for control FREAK in 2004, and for a lot more experimental composition.


1. One Note
2. Technoshred
3. 1983 (The Eighties Tune)
4. Resolve (Rooty Toot Toot)
5. Seven Major Chords
6. Numbers
7. Beer Day
8. Whale Oil Beef Hooked
9. Holly & Ivy / Deck the Halls
10. Wrong Idea Hoedown
11. Paulos Consensus
12. Vegetarian Planarian
13. (bonus track)


---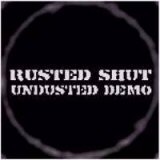 Rusted Shut - 1996
You may recognize

Travis Taylor

, Rocket City Redneck, as the lead singer. "Pistol"
Pete Erbach
is in the control room for this recording as well, if memory serves. During our Masters studies, we formed this ensemble with two more left-handed physicists.



1. Got It Bad
2. Burst and Bled
3. Dee
4. Freckles On Her Butt
5. Lovesick Child
6. Love Ain't Easy
7. Hey Little Girl

---
FREEWARE: I wrote these a long time ago. Feel free to use them as you see fit. I don't have the source code anymore.

ZenGuitar screen saver - Screensaver written for Phil Sudo and Zen Guitar enthusiasts.

FretboardDots 2.2a - Fretboard diagramming software for guitar, banjo, mandolin, and bass.

Fretboard Fret Calculator - Excel based fret position calculator. Just enter your string scale and watch the magic happen.

String Space Calculator - Excel based calculator for string spacing at nut for equal space between strings. Enter string spread and string gauge.