Bill Jehle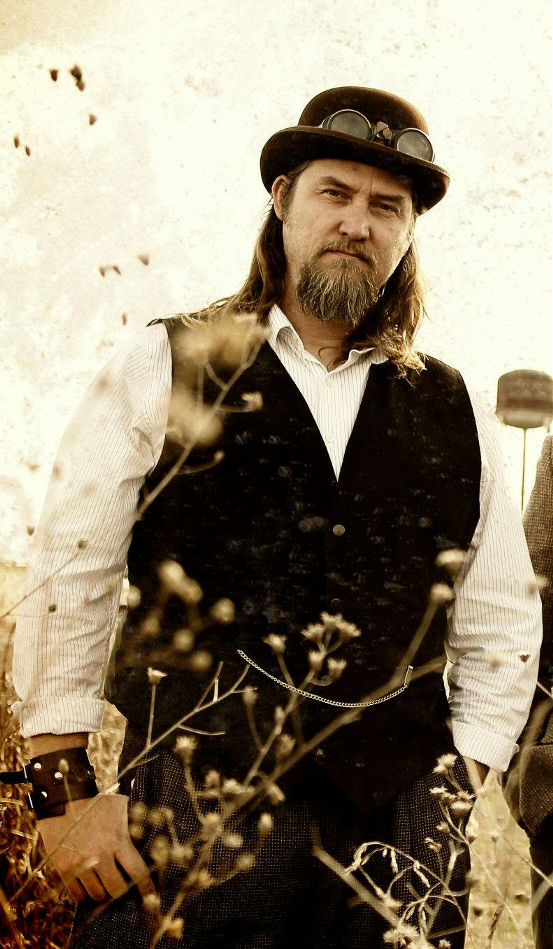 I play in Nadaband to answer the number one question I get asked, "
What does a Cigar Box Guitar sound like?
"

August 18, 1967: Bill Jehle was born to parents Tom and Becky Jehle in Biloxi, Mississippi. Within 6 months, my father's work as a physician and the Vietnam War would cause my family to move to Atlanta and then to Montgomery, where we eventually settled, and I would endure the pains of childhood education from 1974 to 1985. I didn't enjoy my education. No matter how hard I worked, or how little, I progressed at the same speed as all of my other classmates. When I was in college, my advisor, Judy Franz, saw through all of this and said, "Bill, you're bright and certainly used to getting by on that, but if you would only apply yourself…"

ca 1978: A chance gift from a neighbor set my course on repairing and building guitars. He handed me a pillow case with most of a Teisco Tulip in it. I didn't realize it at the time, but the way in which I cobbled that first electric guitar together would become an integral part of my career as a guitar player and maker later in life.
2003: My record label, BellyJelly Music, started to publish my own music. The music I created didn't capture the attention of people. The way I made guitars did. For my 5th CD release I created an experience that started with raw materials, constructed a few electric guitars, and ended songs that I performed on those guitars. Other people like me were eager to create their own sound from scratch. That CD achieved a life-long goal to be reviewed in a guitar magazine when Robert Silverstein of 20th Century Guitar wrote a favorable review of the project.
2005: I planned to make a DVD on building my perfect guitar, and to share the experience with other guitar makers. While writing the script for the DVD, a message from a friend of mine directed me to an article on cigar box guitars. They are the antithesis of perfection. They were cheap, simple to make, and most importantly, they didn't have this ideal set of measurements and materials to interfere with the creation of an instrument. I changed the script and never looked back.
2006: My DVD, How to Build a Guitar: The String, Stick, Box Method was released showcasing cigar box guitars as the way to learn to build a guitar in a walk before you run style. Afterwards, I discovered other cigar box guitar makers, and found an entire sub-culture already in existence dedicated to the cigar box guitar and its relatives. I was interviewed for the PBS documentary Songs Inside the Box, for the pilot episode of Alabama Backroads and for Premier Guitar magazine for that DVD.
2010: My second DVD, How to Build a Guitar: Vintage Cigar Box Guitar Construction was released as the prequel to String, Stick, Box. In this DVD, I cast aside everything non-essential to both the guitar and to the tools to create them. Using only an electric drill, I created one of my main guitars I use on stage today.
2010: Obsessed with cigar box guitars, I searched for everything I could to learn more about them. I never found a single source about them so I decided to write my book, One Man's Trash: A History of the Cigar Box Guitar, as a collection of everything that I've discovered, and about that process of searching. It was a natural extension of my recording and filming to publish this book. It is my wish now for other guitar players and makers to grow through the experience of producing sounds with their fingers on strings, to working with their hands on the instruments they play.